I was in Bogota, Colombia the past week for a business trip, had lots of lab dips to approve. Little did I realize that I would fall so in love with the city that I would cry in the airport the morning of my return flights.
A few highlights: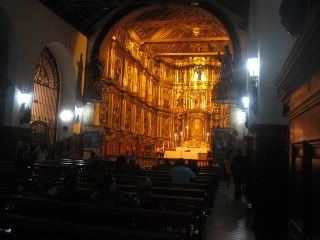 This cathedral in downtown was absolutely magnificent.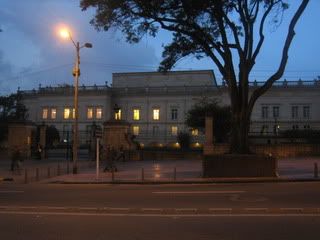 The Colombian Presidental Palace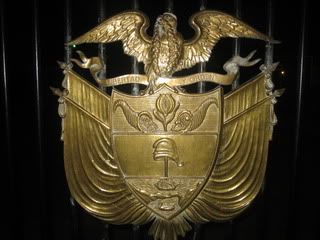 Colombian National Crest . . . there's lots of fantastic symbolism. The bird on the top is the Condor, the national bird.
On our last night, we went to an unbelievable gallery show for the graffiti artist TOT. I am officially obsessed!!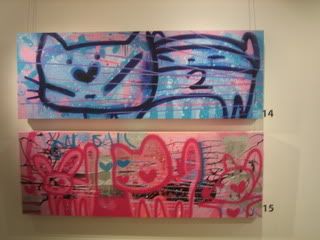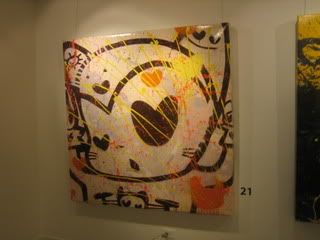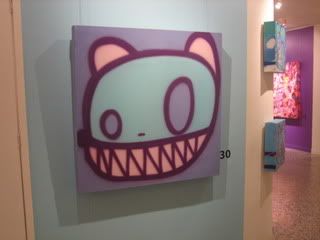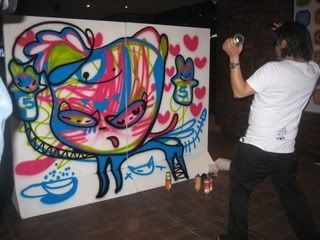 Here's TOT in action, he was doing a live demo outside the gallery.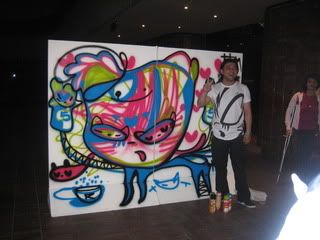 All done :)
Here's a quick bio on TOT:
http://www.agora-gallery.com/artistpage/giovanny_sanchez_tot.aspx
He is one of the sweetest people I have ever met.