Last Saturday (01.26.08), Ben & I went up to Harrisburg, PA with our friends Tom, Andrea, Kevin & Rachele for the
Pennsylvania Auto and Boat Show
.
First of all, it was hilarious because it takes place inside something known as the
Pennsylvania Farm Show Complex
.
This is a huge group of buildings, which exist for the sole purpose of a farm show. Only in Pennsylvania.
Anyway, it wasn't a manufacturer's show, so no concept cars. But we did get to check out some sweet rides. For example: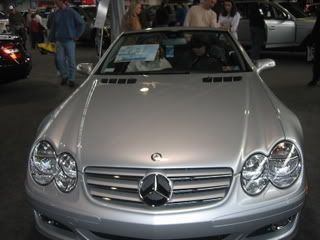 Ben & Andrea in a
Mercedes-Benz SL550
($100,000+)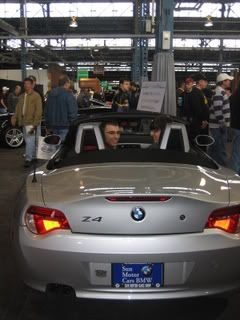 Tom & Ben in a
BMW Z4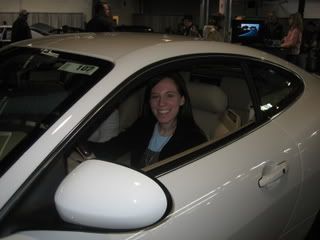 Being a dork in a
Jaguar coupe
...this might have been an XJ (?)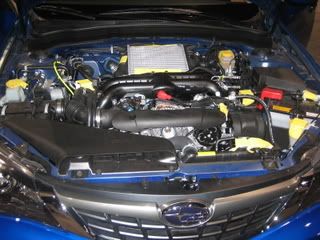 Subaru Impreza
engine - not the WRX STI (boo) - but check out the baby turbo!