Ben & I got free tickets to Sunday's Ravens game vs the Cleveland Browns.
It was hot as balls for most of the game, but the Ravens won and looked pretty decent, even compared to the crappy Browns.
Flacco was getting much love from Baltimore which made me happy. :)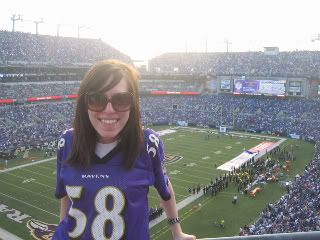 It was very humid. My hair was big.