On Friday night, ben & i got a text from his dad that he had two tickets to Sunday's Ravens game for us! An awesome surprise :)
Some pictures: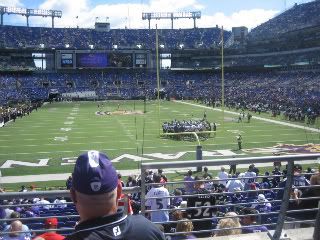 view from our seats (thanks WSBA!!)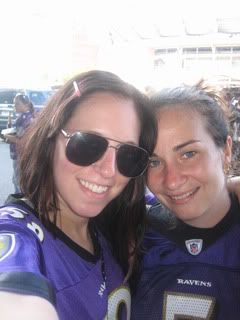 me & shannon (it's her bday today, woot)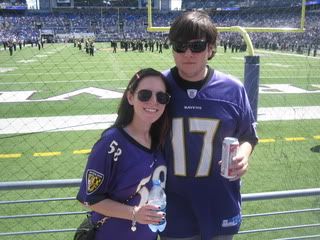 ben & i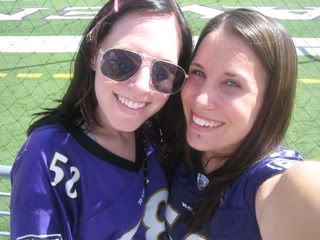 kristyn & i
& the best part? The Ravens won!