Ben's graduation was on Saturday, and it was a fantastic (and long!) day. Cal Ripken jr did not disappoint (you can read his commencement address
here
) and the very foreboding weather forecast did not ruin our day.
The sun came out just as all the graduates were processing onto the football field. And the first drop of rain didn't even fall until they began walking out. I'm convinced that UD has control over the weather - it's always gorgeous on important days, such as homecoming and DelaWorld (freshman orientation).
Some pictures from the big day!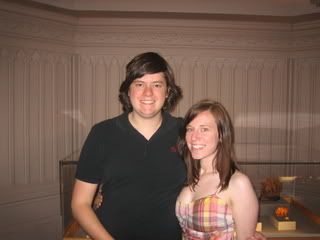 Ben & I in front of the Amber Collection, inside Daugherty Hall (the gorgeous room with all the stained glass inside Trabant)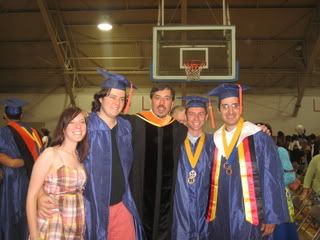 Me, Ben, Dr. Wagner, Matt, Brian
Ben, Matt, Brian and I all did our
undergrad research with Dr. Wagner
:)
Hugging my graduate - his department convocation was in the gym as you can see...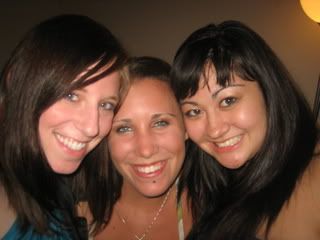 Me, Kristyn & Tiff at Tiff's party/shitshow on Saturday night <3