This weekend was awesome.
Tiff
visited from NYC, Reza visited from Montgomery county, and
Becca
came all the way from AZ!
Some highlights...

Wednesday night:
Becca arrives! We go out to dinner at
LP Steamers
and for drinks at
Lime
.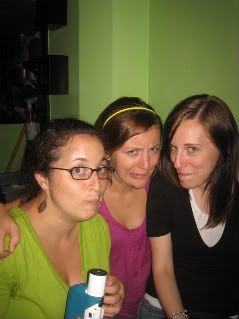 Silly ladies

Thursday:
Ben, Scott, Becca & I went over to Canton for lunch & to pick up some party supplies.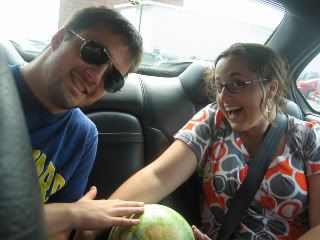 We got a watermelonbaby.
We decided to bottlefeed the watermelonbaby.

Thursday night:
Ben, Tiff, Reza & I went out in Fed Hill.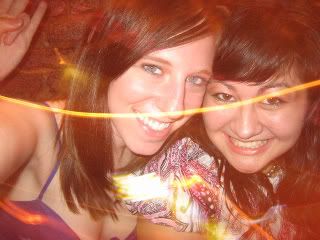 Friday:
Sarah
&
Maggie
threw a fantastic 4th of July party.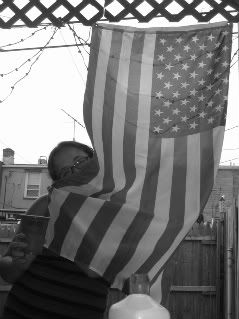 Showin' the Red, White & Blue some love
Blue Hens, in the rain, down at the harbor, for fireworks!
Saturday:
Ben, Tiff, Reza, Kristyn & I went shopping in Fed Hill, then met up with Eric at the O's game.
We got new sunglasses.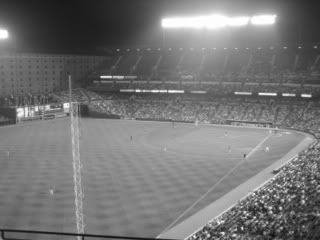 Saturday night:
Ben, Eric, Kristyn, Tiff & I went to
Aloha Tokyo
for karaoke. Kristyn, Tiff & I found our new calling in life.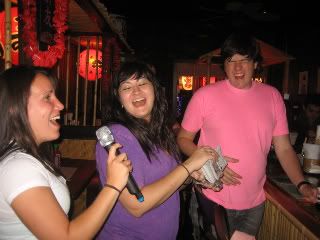 Sunday:
Brunch at
Little Havana's
& serious detox.
It was a really, really good weekend.