On Sunday, I went down to DC for the Earth Day festival with Ben, Mike, Nick and Nick's roommate Natan.
There was a main stage with speakers and bands all afternoon, but we were there to see The Flaming Lips, and they did not disappoint.
Wayne even went in the bubble for a little bit!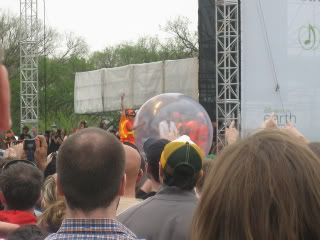 Oh, and by the way: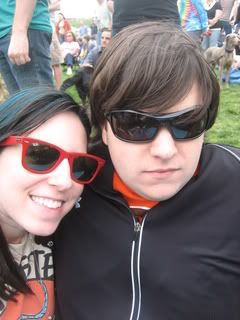 I put some blue in my hair.