On Friday night,
Ben
and I went down to
Merriweather Post Pavillion
to see
Arcade Fire
(
Spoon
opened).
Arcade Fire totally blew me away. I had pretty high expectations, and I really love all 3 of their albums. And the
newest album
- which came out on Tuesday and has been on repeat ever since - is EXCELLENT. The live show did not disappoint. Such a great live band, awesome energy.
One of things that I was especially impressed with was how Arcade Fire managed to make such an enormous venue still feel intimate. As someone who almost always goes to tiny shows, I was a little concerned with getting lost in the massive crowd. But I hardly noticed the gigantic venue, I was so entranced with the band.
And that's definitely a sign of a great show.
Spoon was pretty good, especially considering how little the crowd was paying attention to them. At a pavilion like Merriweather, there's lost of people wandering around the grounds/hanging on the lawn, so it can be very distracting. But I digress..
On to the photos: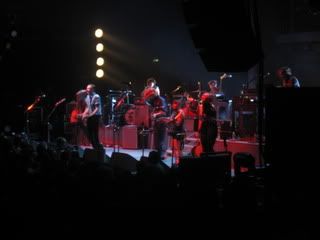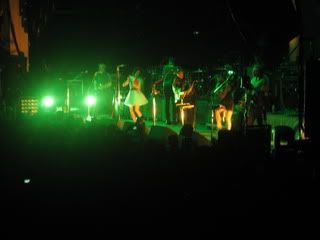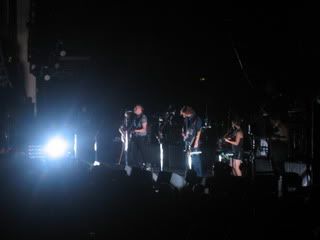 p.s. beers were $8 at MPP. that's highway robbery! tailgating highly recommended.