I love sexy cars. But I LUST after cars that are sexy and eco-friendly. And there's really only one.
Behold, the
Tesla Roadster
: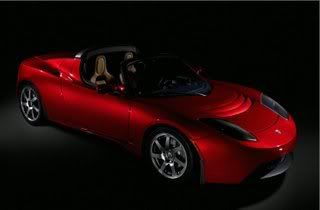 One of the hottest sports cars (dare I saw
Supercar
?) I've seen in a while. And the specs are fucking unreal.
xx 100% electric (NOT HYBRID)
xx 0 to 60 in under 4
xx Top speed of 125
xx About 220 miles without a charge
(that's just about Baltimore to New Ro)
View Larger Map
and it's got some crazy technology other than the powertrain, including my personal favorite -- a PIN number that you enter to start the car. this pretty much guarantees that it cant be stolen, with or without the key.
what about valet, you ask? they thought of that:
"When dropping off your Tesla Roadster at a hotel or restaurant, preventing joy rides is simple. Just tap on the on-board display to put the car into Valet Mode. Until you type in your PIN to release it, the security system limits the car's range, acceleration, and speed."
I suppose that when you've got a car this nice, joy riding valets are something you actually worry about.
The colors are great: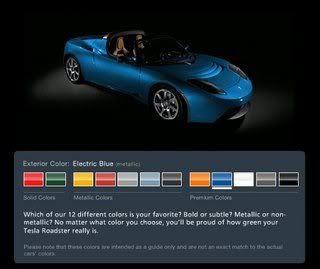 I'm loving the electric blue. HOT.
oh, and the interior: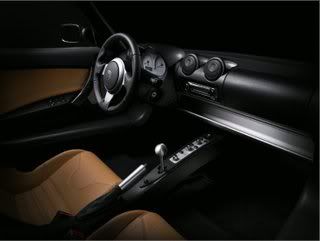 ...you've got some drool on your face.
[all images from
Tesla motors
]