Way back in the day (middle school-ish), I took a class on
cross stitch
, a traditional form of embroidery (I was about as cool then as I am now).
I never really finished that sampler (of a house & a tree & some other things), and never really kept up with embroidery. But I think it might be coming back into my life - maybe as a warm-weather alternative to yarn crafts (knitting, crochet)?
There are two main motivations for this renewed interest:
1 -
my synagogue
(at home in NY) is making a commemorative quilt, with each family given a muslin square to decorate. being the resident crafty, i was put in charge of my family's quilt square, and ended up embroidering it (free hand) using some basic supplies from
AC Moore
. it wasn't great, but definitely a fun project.
2 - more importantly, my boss shared this website with me:
Sublime Stitching
...
they specialize in hand embroidery patterns, and fucking AWESOME ones. They have everything from monkeys to cherries to skulls, and the pattern sets are so adorable. With names like "
Unicorn Believer
," "
Viva Las Vegas
," and "
Om Sweet Om
," they are freaking irresistible!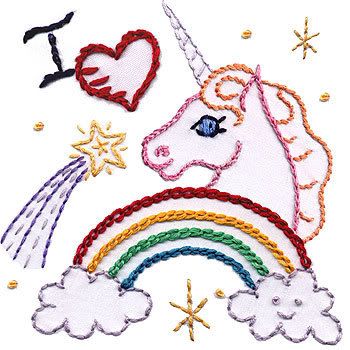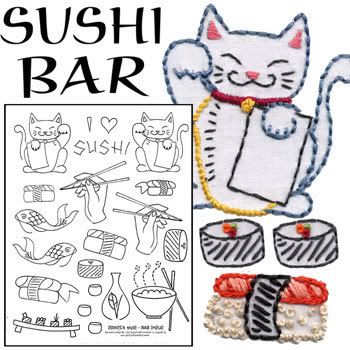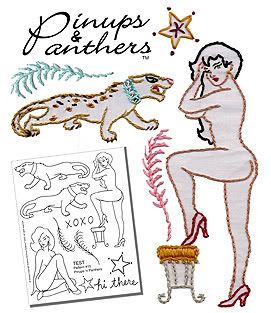 I'm seriously thinking about ordering some patterns or checking them out at a local retailer... this could be really addictive. The pattern sets are only $3.50 - or 4 for $12.50. They are iron-on patterns too, making life a whole lot easier (especially for someone who HATES counting stitches). Plus embroidery thread comes in a huge spectrum of colors - lots of deep, saturated colors which i adore - so the same pattern can be re-thought in a completely new color story. You can get a great idea of the color variety on the
DMC website
.
I keep thinking of all the great projects that could be born from these fantastic embroideries - T-shirts, tote bags, pillow cases, scarf details - all handmade, one of a kind, and exactly my style.
I'm already getting excited!