Around December-time, gifts from our vendors start rolling into the office. Especially in my department, which is fabulous. We get lots (lots) of gift baskets, which will surely be my waistline's demise.
Recently we received two humongous bouquets ... think of the biggest bouquet you've ever seen, and times that by 10. Actually, put it to the power of 10. Yeah. That big.
They were beautiful! One in all red, with roses and Gerbera daisies, even silk Cardinals (the bird, not the religious figureheads) and a birdhouse. The other was white, with roses, lilies, and other pretty things.
As much as everyone loved them, I was shocked when my co-workers were asking "where is our other gift from [this vendor]?"
Apparently in past years, their gift has been donating to a charity in your name.
And today we got an email with a link to this website:
APS Giving Back
(you
need
to check this out)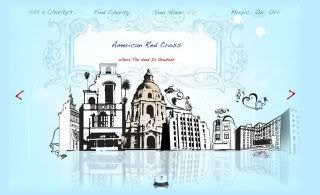 so pretty :)
They upped the ante on this one, seriously. Everyone was given a budget (mine was $150) and we could stroll around the virtual town to choose our charity. We could even split up our budget between various charities and post messages.
I gave $100 to
Susan G. Komen for the Cure
, in honor of my mother's best friend, a breast cancer surviver and tri-athlete (very cool woman).
I sent the other $50 to
Ronald McDonald House Charities
, in honor of the children, families and administrators at the
Wilmington House
-- who touched my lives in a very special way last spring semester during my Honors Project.
Needless to say, this totally made my work day. <3