On the December 19th episode, "Roman Holiday," Blair and her family go ice skating in Central Park.
And this mess is her skating ensemble (brace yourselves):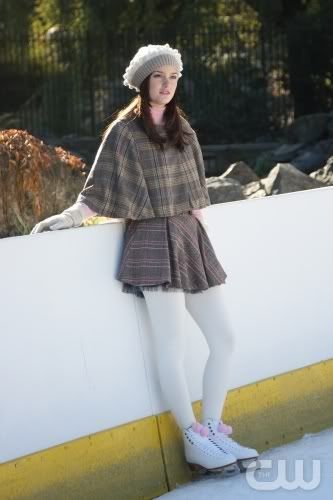 OFFICIAL MEMORANDUM
ATTN: Eric Daman, Costume Designer
RE: Your Eyes
Dear Mr. Daman:
Are you blind?
Please contact the studio secretary to schedule your next eye exam.
Thank you.
Sincerely,
ML
CC: All CWTV executives